BUILDER 30 FREESTANDING GRILL
"For use in communities, hotels, or country clubs, to withstand extra use and abuse!"
Beautiful and sleek, the Builder Grill is a top of its class freestanding grill with durable features in a commercially resilient body. Featuring a total of 52,000 BTUs from two #304 stainless steel burners, double-insulated hood, flame thrower ignition, and heavy-duty anti-theft knobs; this grill excels in performance while communicating quality and style to residents or clients. With optional features like LP conversion kits and timers, the Builder Grill can be configured for any commercial application.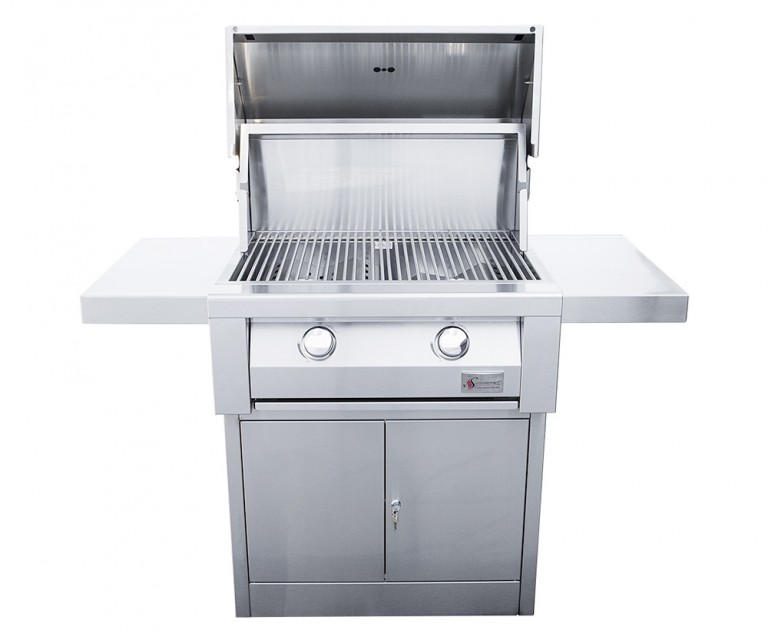 FEATURES
Fuel Type: Natural Gas, Propane
Finish: #304 Stainless Steel Construction
Hood Features: Heavy-duty Double-lined
Grate Thickness: Heavy-Duty 9mm Cooking Grates
Burner Type: stainless steel U-Tube Burners
Temperature Gauge: 3" Built-in Temperature Gauge
Main Burner BTUs: 26,000 (each burner)
Total BTUs: 52,000 (Infrared Burner)
Total Cooking Surface: 541 (square inches)
Burner Count: 2 Stainless Steel U-Tube Burners

Go Back