Our Mission
Since 1926 Wertz and Company has been serving Wilmington, DE and surrounding areas for all of their roofing, indoor, and outdoor services. Locally owned and family operated, our licensed professionals will work quickly, efficiently and with minimal disruption to your home life. You can be assured that our process from estimate through job completion will be to your satisfaction. We know and manage our costs so we deliver better products and better workers for a better final project. Our team of experts oversees every phase of your project from start to finish.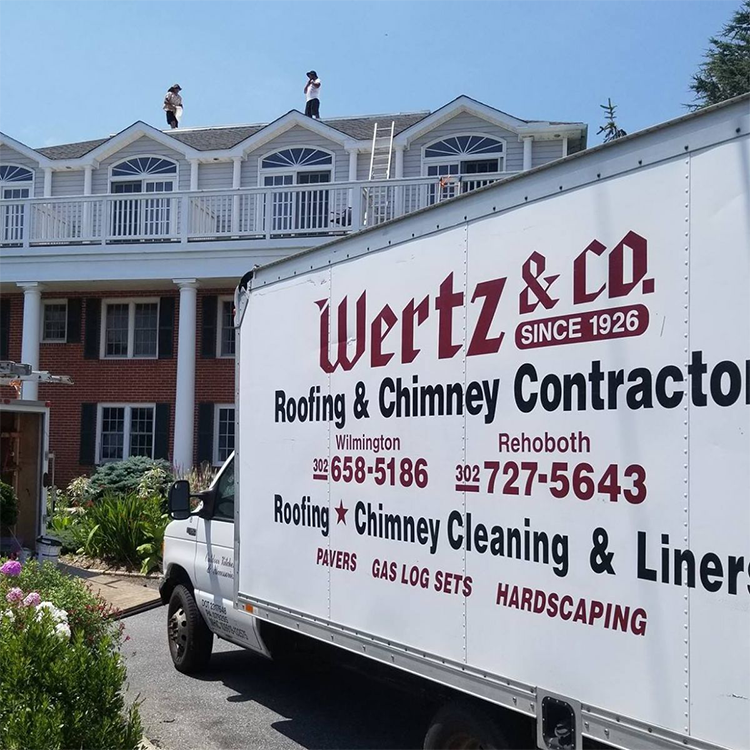 Our
Awards

and

Achievements
Wertz Cares
This plaque was given to Wertz for helping to raise more than $200,000 dollars to help sick and injured children receive the family care they need and deserve.

Womens Expo Winner
Pictured here is Cindy Bowlin (Far Right) from Milford, winner of a new 50" Lennox Electric Linear Fireplace!
Cape Gazette Award
The Cape Gazette is an independent local news organization focused on Delawares Cape Region. The coverage of this area centers primarily around four towns including Rehoboth Beach, Lewes, Dewey Beach and Milton and also includes county council coverage. Founded in 1993, the Cape Gazette continues to be a leader in community news with growing readership in both print and online.
Why Put Soffits on Your Home?
There are many homes that do not have soffits but soffits are crucial parts of your home's over-all ventilation system. Soffits serve many practical purposes. For example, they protect the house from negative effects of extreme heat during the summer. When your soffit is damaged, it continues to rot and break down. This can cause damage to your roof and drywall materials. This causes larger problems, costing you more time money.
Properly Installed Soffits Prevent
Dry Rot
Moist Rot
Rodent Invasions
Pest Invasions
Falling Gutters