Stone Age Brick Oven
Limitless Cooking Flexibility
The Stone Age Brick Oven offers limitless cooking flexibility for the outdoor chef, and its taller firebox opening makes it the perfect choice when a combination fireplace and cooking appliance are desired.
---
Brick Oven Details
Features:
Firebox
2 - 6 inch tall chimney flue sections
Hearth
Firebrick
---
---
Learn More
---
Performance, Value and Innovation
Stone Age wood-fired ovens are an outstanding value, offering excellent performance, incredible versatility, and simple, labor-saving construction, at a fraction of the typical cost of imported European pizza oven products and significantly less than most domestic oven kits.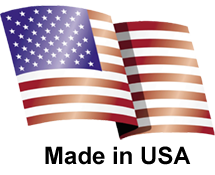 Stone Age Manufacturing is located in the Tulsa, Oklahoma metropolitan area, and is proud to manufacture our products in the United States of America.
Go Back