Chimney Services
Chimneys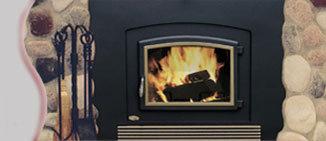 What you dont know about your chimney can hurt you, especially if you have a gas-heating appliance that uses your masonry chimney as a venting system. Every day, without any visible signs, acid produced by your gas appliance may be eating away at the inside of your chimney. The resulting damage can compromise the safety of your family and the value of your home.
But a thorough annual inspection of your chimney, as recommended by the National Fire Protection Association and the Chimney Safety Institute of America, can alert you to potential problems before they become costly dangerous.
To discuss your chimney needs, please call us at (302) 658-5186 or complete our Chimney Quote Form.
Why Put Soffits on Your Home?
There are many homes that do not have soffits but soffits are crucial parts of your home's over-all ventilation system. Soffits serve many practical purposes. For example, they protect the house from negative effects of extreme heat during the summer. When your soffit is damaged, it continues to rot and break down. This can cause damage to your roof and drywall materials. This causes larger problems, costing you more time money.
Properly Installed Soffits Prevent
Dry Rot
Moist Rot
Rodent Invasions
Pest Invasions
Falling Gutters